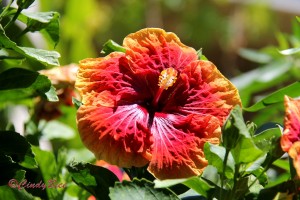 WHEN GOD SPEAKS – PRAISE HIM
Aloha!
"Praise Him!  Praise Him!  Praise Him in the morning, Praise Him in the noontime.  Praise Him!  Praise Him!  Praise Him when the sun goes down!"
Do you desire the sweet presence of the Lord in your life?  Are there chains that need to be broken?  It's time to start praising the Lord!  P.T.L!
Praise is something you do. It isn't something you work up.  You are either plugged in or you aren't.  We adore, exalt, and lift up the name of the Lord in our praise.  Psalms is full of David's praises to God.  It's a choice and a decision to praise God.  We have a free will and it's up to us to choose to praise God or not.
Psalm 100:4 NIV "Enter his gates with thanksgiving and his courts with praise; give thanks to him and praise his name."
Psalm 22:3  NKJV "But you are holy, O you that inhabit the praises of Israel."
Psalms 9:1, 2 NKJV "I will praise You, O Lord, with my whole heart; I will tell of all Your marvelous works.  I will be glad and rejoice in You; I will sing praise to Your name, O Most High."
Psalm 33:1 "Rejoice in the LORD, O ye righteous:  for praise is comely for the upright."
Praise is very real and powerful!  Just look at what happened to Paul and Silas when they praised God while in prison!  They sang praises to God, there was an earthquake, and the prison doors were opened!  They even ministered salvation to the Prison Guard!  Acts 16:25-34
Praise God in the good times and in the bad.  He's worthy of all our praise.  Stay connected to the Lord and praise Him!  Always remember that He is with you through every storm.
"Praise the name of Jesus. Praise the name of Jesus.  He's my Rock.  He's my Fortress.  He's my Deliverer.  In Him shall I trust.  Praise the name of Jesus."
SONG: Casting Crowns "Praise You in This Storm" (live) https://www.youtube.com/watch?v=Ype1xE0wzsg
PICTURE:  Ruffled Hibiscus in my Garden.  It reminds me of a Hawaiian Sunset.
Mahalo,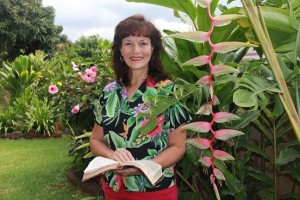 "TIMES OF REFRESHING" Garden Bible Study in Hawaii
Please contact me via my Facebook for more information: