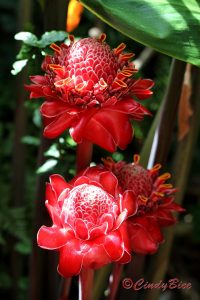 "GIANT SLAYER"
by Cindy Bice
Aloha!
There are giants in the land defying you. They are insulting your God.  What are you going to do about it?
1 Samuel 17:10,11 (NIV) "then the Philistine said, "This day I defy the armies of Israel!  Give me a man and let us fight each other."  On hearing the Philistine's words, Saul and all the Israelites were dismayed and terrified."
The giant, Goliath, was the champion of the Philistines.  He was an intimidating foe to be reckoned with. He stood about 9 feet 6 inches tall.  He seemed to be invincible with his stature, strength, and armor!  His armor weighed 125 pounds and the spearhead was 15 pounds.
David, on the other hand, was just a shepherd boy who took food to his 3 brothers who followed Saul. Per, his Father, Jesse's instructions, David was bringing cheese to the commander of their unit and while doing so overheard Goliath's threats.  The Israelites fled in fear. This happened for 40 days.
David's response. Vs. 26 "David asked the men standing near him, "What will be done for the man who kills this Philistine and removes this disgrace from Israel?  Who is this uncircumcised Philistine that he should defy the armies of the living God?" 
David was not intimidated.  Vs 34-37 David testified of the Lord rescuing him.  He went into action using the tools he had, his sling and a stone.
We can have overwhelming challenges that we face that intimidate us.  When the odds are stacked against you and threaten to take you down, Like David, we only need one smooth stone to take down the giants in our lives.  What has God placed in your hand?
My husband and I have been working on a project that we are close to completing and it's had its challenges.  Along the way I thought of David and his one smooth stone.  His story was so encouraging while working on this project that on each set back or delay, I was encouraged to persevere. 
If you don't take down the giants in your life, they will take you down.  Remember, God is bigger than any giant you will ever face. 
1 Samuel 17 "David and Goliath" Read the whole chapter and be encouraged!
SONG: Kutless, What Faith Can Do https://www.youtube.com/watch?v=ur6Zznc407U
PICTURE: Red Torch Ginger from my garden
Mahalo,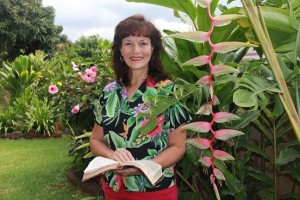 "TIMES OF REFRESHING" Garden Bible Study in Hawaii
Please contact me via my Facebook for more information: