After a week of intel that the Taliban were on the move across Afghanistan, a catastrophic failure of leadership by our White House proceeded to withdraw our military before the Americans and other civilians were extracted, and has put tens of thousands of lives at risk and at the mercy of the Taliban.
Add to that the Christian churches in country that are hated by the Taliban. Please pray for your brothers and sisters in Afghanistan. Their very lives depend on it.
Greg Laurie reports on this tragic moment and calls us to prayer in his Facebook post: https://www.facebook.com/harvest.greglaurie/posts/389233125894601
Last Wednesday night Aug 18, I sent out a call to our Rejoice Church family to join me for prayer in light of these events. God stirred our group mightily as we know we have been entrusted with freedom and safety that cannot be squandered.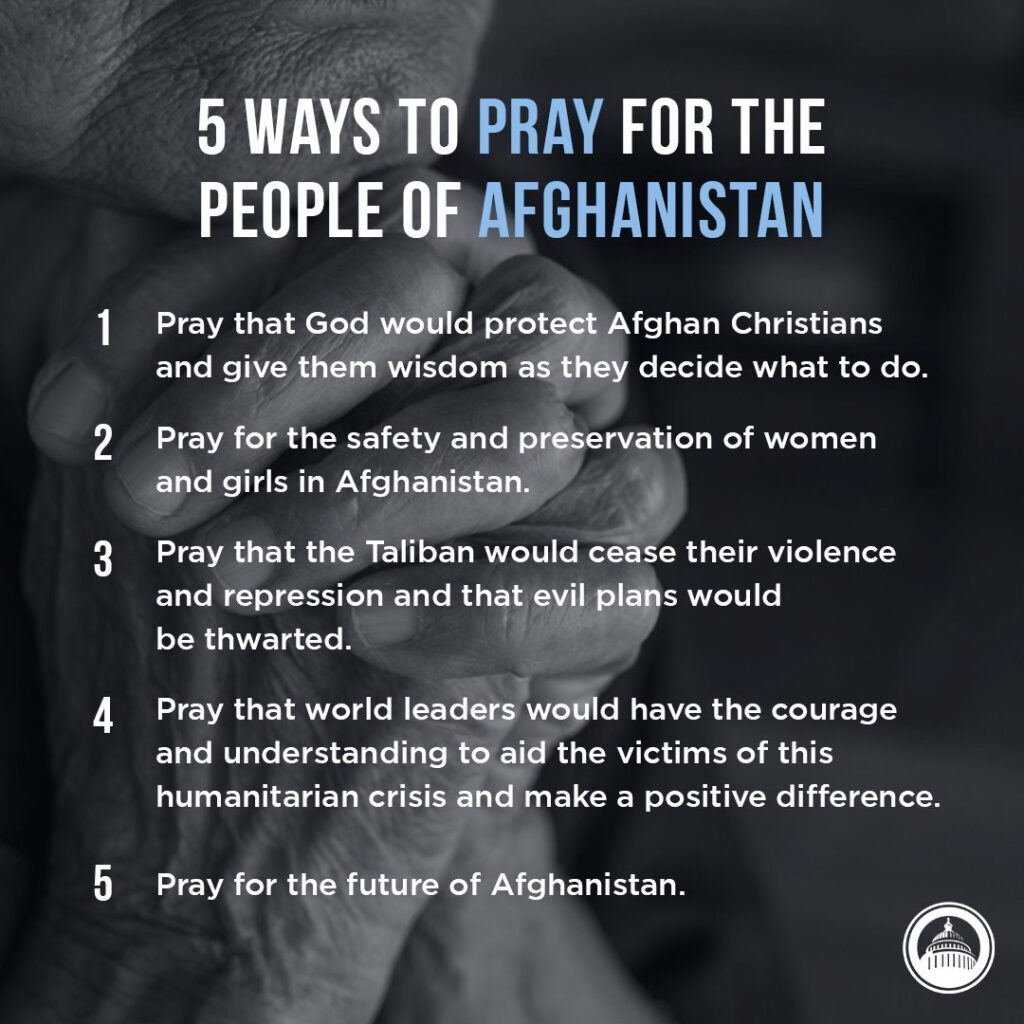 As for the extraordinary bungling by the White House…something that is not in dispute by any of the news organizations, and with many calling for wholesale resignations, some of which include Biden…it is clear this action has left the Afghan church, the 2nd fastest growing in the world, facing almost certain martyrdom.
https://m.facebook.com/story.php?story_fbid=10165458775895006&id=562880005

What many did not recognize is that America's protection for twenty years was giving the Gospel time to grow. According to the research organization Operation World, "Iran has the fastest-growing evangelical movement in the world. The second-fastest-growing church is in Afghanistan—where Afghans are being reached in large part by Iranians. "
www.thegospelcoalition.org/article/fastest-growing-church-world/
Our love and prayers are desperately needed for both our American citizens, those promised protection by the Americans, and the Afghan Christians who must stay and hold high the Cross of Christ. Already those with Bible apps on their phones are being killed.
https://www.christianitydaily.com/articles/12964/20210818/taliban-now-killing-those-who-have-bibles-in-their-phones-reports-say.htm
I wonder how many of us would still profess Christ if we knew we would be killed? A chilling thought, but something we must settle in our hearts.
All for Jesus, George W. Black