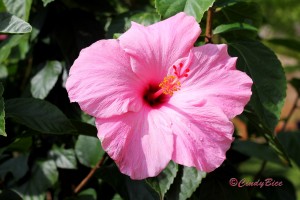 WHEN GOD CALLS MY NAME, KNOW GOD IS WITH YOU
by Cindy Bice
Aloha!
Be encouraged in knowing , "God is with you!"
You can be around people all the time and still feel alone.  We have all felt that way at some point in our lives.  The important thing to remember is you are not alone, God is with you!
Matthew 1:23 "The virgin will conceive and give birth to a son, and they will call him Emmanuel" (which means God with us)
Joseph probably felt alone, rejected, and forgotten.  His brothers sold him!  He was falsely accused by Potiphar's wife and then thrown into prison and basically forgotten by Potiphar.  God was with him the whole time.  God not only delivered him out of prison, but used him to save a kingdom as well as his whole family.  Genesis 37-45
When you start to feel abandoned, forsaken, and forgotten, remember the God you serve has not, nor will ever forget you! He's right there with you!  Fix your eyes on Jesus and remind yourself to "Hope in God!" 
Paul sets a right perspective on our situations.  No matter how hard they may seem, Paul called them  "light afflictions that are but for a moment."  Look at what all Paul went through and he calls them light afflictions!  2 Corinthians 11:23-25  
I remember after my mom died, the silence of not hearing her voice was so loud, it was almost ear piercing.  At 36, I felt alone.  She'd not only been my Mom and Confident, but also covered for my Dad after he died when I was 14. Thankfully, my husband helped me through the grief process.  Although I miss her greatly, to this day, I know God is with me!  He is my comfort!
I pray God comforts and encourages you as you draw close to Him.
SONG: By Your Side – "Tenth Avenue North" https://www.youtube.com/watch?v=J95rAr0gOFU
PICTURE:  Pink Hibiscus from my Garden
Mahalo,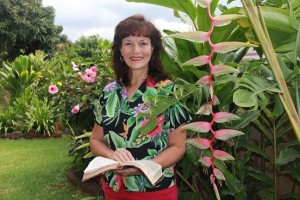 "TIMES OF REFRESHING" Garden Bible Study in Hawaii
Please contact me via my Facebook for more information: