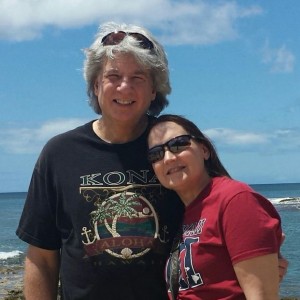 About this blog:
With forty plus years experience in ministry, I started this blog as a survivor (smile) to bring you Biblical encouragements, commentary, devotions, and other articles to bless, encourage, and challenge you, and to give you hope that you can be a survivor too.
That first sentence above should also let you know I am good at rambling and run-on sentences, and when the mood hits, occasional rants. I mean, aren't you?
You know what to do if you lose interest. LOL
I welcome your thoughts in the comments. If you are blessed, please LIKE and SHARE.
About me:
Since 1995, my wife Cathy and I have been the founding and lead pastors of Rejoice Church in Olive Branch MS, a suburb in the Memphis TN metro area. Rejoice is a nondenominational, Spirit filled, and racially/ethnically diverse Christian fellowship, sharing the joy of God's love with everyone. Out of this first church, three others have been planted. We made a lot of mistakes, but did a few things right, and God is helping us.
In 2011 we founded Rejoice International, an apostolic global network that is connecting and equipping God's people for end-time awakening and harvest of Biblical proportions in our generation. Our focus is networking through freedom-based covenant relationships.  (If your reading between the lines, that should tell you something about past experience. Freedom is a wonderful thing.) Our goal is to help fulfill the Great Commission in our lifetime. We do this by helping you fulfill your part in God's great big plan, using servant-leadership and networking relationships.
Rejoice International is growing with partners across the  United States, and through our directors and partners we are now connecting in 15 countries. In Nigeria alone we have nearly 100 partner churches.
What else?
Pastor, author, guitarist, motorcyclist, and international man of mystery. The first four are true, to the best of my knowledge. But most importantly I am husband to the love of my life for over forty-one years (April 6, 1974), Dad to three incredibly gifted and beautiful daughters who love and serve the Lord, Father in-law to two amazing Son in-laws, and Grand-Papa' to six amazing grandchildren. It just doesn't get any better than this.