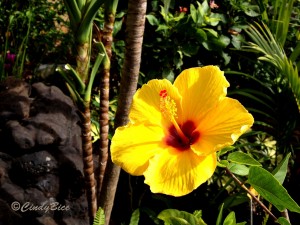 WHEN GOD SPEAKS – OBEY
Aloha!
When God speaks, choose to obey Him.  GOD BLESSES OBEDIENCE!
"If you are seeking to obey the Lord, expect opposition.  Expect obstacles.  Expect difficulties.  But also expect God to see you through."  Greg Laurie
Isaiah 1:19, 20 "If you are WILLING and OBEDIENT, you will eat the good things of the land; but if you resist and rebel, you will be devoured by the sword." For the mouth of the Lord has spoken.
God wants to bless us so much more than we could ever imagine. We want God's blessings in our lives.  It's not "My will be done."  It is "Thy will be done."  God blesses obedience.
Many times the Bible says, if you do this, then I will do that.  There is a natural law in effect.  Newton's Third Law of Motion: "For every action, there is an equal and opposite reaction."  A spiritual law is also in effect:  The Laws of Sowing and Reaping.  You reap what you sow.  2 Corinthians 9:6-7
Your attitude affects your altitude.  Do you want to soar with the eagles?  Have a willing, humble, and yes Lord, attitude.  Temper tantrums and selfishness are not acceptable attitudes.  Choose to listen and obey.  Remember, God blesses obedience.  We have a choice to be obedient or not.
We expect our children to obey us.  God also, expects us to obey Him.   We train our children to listen and obey.  They know our voice. Are you an obedient Sheep?  Do you know the Good Shepherd's voice?  By not choosing to obey God, you actually are choosing to disobey.  That's called rebellion.  What are your children learning from your example?  Are they seeing obedience or rebellion?
"By learning to yield to the loving authority of his parents, a child learns to submit to other forms of authority which will confront him later in life." Dr. James Dobson
Jesus was an example of complete submission and humble obedience even when he knew he was facing the cross.  God blessed His obedience.  Jesus rose and triumphed over death, hell, and the grave.
Luke 22:42 "Father, if you are willing, take this cup from me; yet not my will, but yours be done."
If you find yourself falling short, you may need to repent of disobedience.   Turn to our Loving Heavenly Father and choose to obey Him.  He wants to bless you more than you know!
SONG: Keith Green, "To Obey Is Better Than Sacrifice" (live) https://www.youtube.com/watch?v=TzWyZxlwGKI
PICTURE:  Hibiscus from my Garden
Please see past Devotions on my brother's website:  georgewblack.com
Mahalo,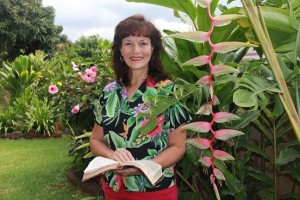 "TIMES OF REFRESHING" Garden Bible Study in Hawaii
Please contact me via my Facebook for more information: