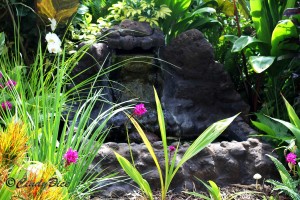 WHEN GOD CALLS MY NAME, MARY & MARTHA
by Cindy Bice
Aloha!
Do you relate with Mary or Martha?  Are you having intimate time with the Lord, or are you running around, like a chicken with its head cut off, distracted by life?

I relate to both Mary and Martha.  I picture Mary as the sister who wanted all God had for her and soaked up His every word like a dried up sponge.  You can see Martha stewing in the kitchen!  She was running around trying to get everything done so they could have a nice meal to share with Jesus!  She was preparing, cooking, and cleaning.  Martha was so distracted by what needed to be done, she forgot what the most important thing was. 

A good book to read regarding this is "Having a Mary heart in a Martha world, Finding intimacy with God in the busyness of life." By Joanna Weaver. We studied this at a ladies Bible Study and found it to be very encouraging in finding balance in doing what needs to be done and also having time for Jesus.

Luke 10:38-42 "As Jesus and his disciples were on their way, he came to a village where a woman named Martha opened her home to him.  She had a sister called Mary, who sat at the Lord's feet listening to what he said.  But Martha was distracted by all the preparations that had to be made.  She came to him and asked, "Lord, don't you care that my sister has left me to do the work by myself?  Tell her to help me!"  Martha, Martha," the Lord answered, "you are worried and upset about many things, but few things are needed-or indeed only one.  Mary has chosen what is better, and it will not be taken away from her."

Martha was in such a tiz with all her distractions, while trying to get everything done, she felt sorry for herself and wanted Jesus to make Mary help her.  Jesus did care about Martha, but she was so distracted, she forgot the one important thing. Jesus wasn't going to deny Mary a close encounter with Him because Martha was bent out of shape over trying to do it all herself. 

Life is full and can become overwhelmingly busy.  The next time you find yourself distracted by it all, stop, breathe, and say a prayer focusing on the Lord and not the chaos.  The Lord will give you peace and help you to prioritize so you get the important things done and the rest will have to wait. 
Jesus is first Priority!  You can cook and clean, just make sure you have Jesus at the top of the list and not at the bottom.  Keep the Main thing the Main thing!
SONG: Kari Jobe "One Desire" at Relevant https://www.youtube.com/watch?v=LlzL3asCyPo
PICTURE:  Waterfall in my Garden
Mahalo,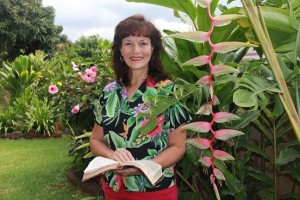 "TIMES OF REFRESHING" Garden Bible Study in Hawaii
Please contact me via my Facebook for more information: