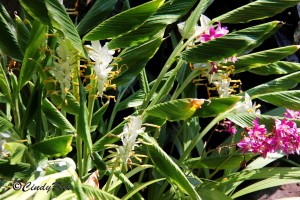 WHEN GOD CALLS MY NAME, HEARTS ON FIRE
by Cindy Bice
Aloha!
How would you rate your relationship with the Lord?  We are either HOT, COLD, or LUKE- WARM.  I pray the Lord fans the flames of our hearts with passion for Jesus once again!
Rate yourself from 1-5, 1 being Hot and 5 being Cold:
I love God with all my heart! (1-5) I look forward to private prayer time! (1-5) I desire for God to fulfill His purposes and plans in all my life! (1-5) I look for opportunities to share Jesus with others. (1-5)
If you are HOT (1), then keep the embers flaming and spread the love, joy, and hope of Jesus with others.  If you need to turn up the heat (2-5), then be encouraged, God will fan the flames of your heart for Him!  Repent of what's caused you to become cold or complacent and fully and wholeheartedly turn to the Lord.  He will revive you and set your heart on fire for Him once again!
I pray for Revival to spread across our country and the world.  Revival begins with each of us in our personal relationship with the Lord. It's interesting that when your life is the Lord's, you are so much more satisfied than when you try to hold on to your life in living it your way.
I received Jesus as my Savior at 14 years old.  He filled me with the Holy Spirit and set my heart on fire for Him!  Through the years, my heart has always been filled with hope no matter what I've faced in life.  My heart still burns with passion for Jesus.  I know that beating someone over the head with my Bible won't draw them to him, but sharing the truth of the gospel in God's love will. 
God loves you!  I pray the Lord opens your eyes and your hearts to know Him personally.  Jesus is the way, the truth, and the Life.  John 14:6
Romans 12:1 "Therefore, I urge you, brothers and sisters, in view of God's mercy, to offer your bodies as a living sacrifice, holy and pleasing to God—this is your true and proper worship."
Romans 6:11 "Likewise reckon ye also yourselves to be dead indeed unto sin, but alive unto God through Jesus Christ our Lord."
Today's message was inspired by my nephew's song, "Greater," from his CD "No Scars."  Listening to John's song reminded me of how our hearts need to be on fire for the Lord.  I hope you're encouraged and the embers of your hearts are aflame once again for Jesus!
SONG: "Greater" by John Eastmond https://www.youtube.com/watch?v=gazEcEGDWnQ
To see more about John, go to www.AndrewEastmond.com 
PICTURE:  Bulbs from my Garden
Mahalo,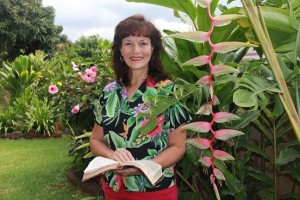 "TIMES OF REFRESHING" Garden Bible Study in Hawaii
Please contact me via my Facebook for more information: