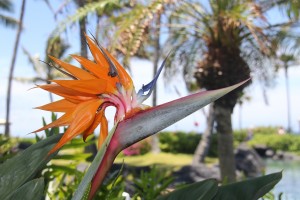 JOSEPH'S UNEXPECTED RISE TO POWER
Aloha!
"To accomplish great things, we must not only act, but also dream; not only plan, but also believe."  Anatole France, French Poet
"God isn't just in the details; he is also in the big picture.  God doesn't just go with us; he goes before us preparing the way.  Though sometimes we encounter mind-bending challenges and crazy circumstances, the Alpha and Omega, the beginning and the end, still has it all under control.  There's no need to worry."
It's important to remember that GOD HAS A PLAN!  Jeremiah 29:11 "For I know the plans I have for you," declares the LORD, "plans to prosper you and not to harm you, plans to give you hope and a future."  Joseph had dreams that God gave him and after sharing them he quickly found himself being sold into slavery by his jealous brothers!  When you think it can't possibly get any worse, he was thrown into the dungeon and forgotten after he was falsely accused by Potiphar's wife.  Thankfully, the story doesn't end there!
God didn't forget Joseph or the dreams He gave him!  Joseph didn't harbor ill will against his brothers, the pharaoh, or against any who wronged him.  Joseph walked in integrity trusting God amidst all of his trials and kept his heart clean.  In the end, God promoted Joseph and fulfilled his dreams.  Ultimately, Joseph had favor and authority that saved his family and all of Egypt.  Genesis 37-50
When things don't go the way you think they should and you find yourself in adverse situations, know that God is with you!   Nothing catches Him by surprise.  God has a plan!  John 14:6 Jesus answered, "I am the way and the truth and the life.  No one comes to the Father except through me."  God is the way maker!  Romans 8:28 God's working it all together for your good! 
Mahalo,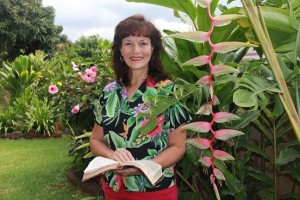 "TIMES OF REFRESHING" Garden Bible Study in Hawaii
Please contact me via my Facebook for more information: