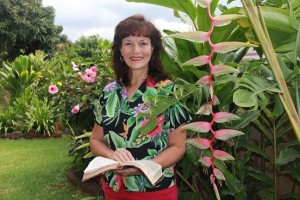 "The Ways God Speaks"
Is it important to read the Bible?  Emphatically, "YES!"  It's imperative to know what God says to be able to understand and discern what He's saying to us. The Word is a solid foundation and a filter by which we measure everything we hear. One of the ladies said, "it's vital to me; In Him I live and move and have my being." Acts 17:28
Psalm 119:105 "Thy word is a lamp unto my feet and a light unto my path."  Hisword is like a spiritual flashlight that when read and applied shines clearly the way to go.  We find in Isaiah 40:8 "the word of our God endures forever." Psalm119:11 "Thy word have I hid in my heart that I might not sin against thee." Knowing and having the word deep in our hearts can keep us.
Look at Jesus when he was tempted by satan.  Jesus overcame satan's temptations and misused scriptures by understanding and knowing the scriptures.   God's word is truth.  Jesus is the truth.  John 14:6 "Jesus said unto him, I am the way the truth and the life: No one cometh to the Father, but by me." John 8:32 "Ye shall know the truth, and the truth shall make you free.
The Bible is God's love letter to us!  We can personally know the Creator of the Universe!  Jesus is a friend who sticks closer than a brother.  He is with us always.  He cares about us and desires a closer walk with us than we could even imagine!  When we read the word, He writes it in our hearts and the more we read, the more we understand.
If you have to miss a lesson, you can find it here on this blog.
Mahalo,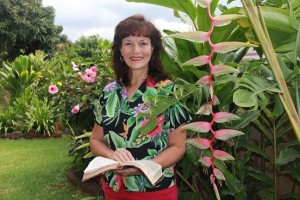 "TIMES OF REFRESHING" Garden Bible Study in Hawaii
Please contact me via my Facebook for more information: