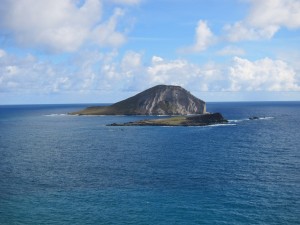 REFUSE TO COMPARE
Aloha!
"The cure for the sin of envy and jealousy is to find our contentment in God."
1 Timothy 6:6 "Godliness with contentment is great gain."
The moment we begin to compare ourselves with others is the moment we begin to worry. Our focus is on ourselves and on others.   It doesn't matter if it's regarding money, looks or personality. Worry steps in and we don't seem to measure up.
Romans 9:20 "How can the clay to the Potter, "Why hast thou made me thus?"  When in the "Comparison mode," we begin to feel insecure about ourselves and even begin to doubt God.  This is a very unhealthy place to be. It seems to snowball from worry to jealousy and low self-esteem. Song of Solomon 8:6 "Jealousy is cruel as the grave."
Know this, you were created by God and you are special!  There is only one you!  No one else can live your life but you!  When you focus on the Lord, you can't be focusing on others.  God wants us to place our lives in His hands.
Our righteousness is as filthy rags.  Our best will never be good enough.  We will always fall short and find ourselves lacking.  We are in need of a Savior.  It's in Him we are complete, satisfied, and whole.
When your relationship is right with God, then you can look at others through His love and rejoice when they rejoice, and mourn when they mourn. Romans 12:15
1 John 4:7, 8 "Beloved, let us love one another:  for love is of God; and every one that loveth is born of God, and knoweth God.  He that loveth not knoweth not God; for God is love."
Philippians 2:3, 4 "Let nothing be done through strife or vainglory; but in lowliness of mind let each esteem other better than themselves.  Look not every man on his own things, but every man also on the things of others."
Psalm 23:1 "The Lord is my shepherd; I shall not want."
Song:  Third Day, "Soul on Fire" https://www.youtube.com/watch?v=PTyqMdsTpoo
~♥~ We will be studying Book #4 from the  "Women of Faith Study Guide Series," A TIME FOR EVERYTHING, Discovering the beautiful rhythms of life."  By Margaret Feinberg.  This study will begin October 10, 2015 ~♥~
~♥~ You may see the first 3 Books we've studied by going to my brother's web site georgewblack.com.  You will see Cindy Black Bice Blog,"Times Of Refreshing."
Book #1 Hearing the Voice of God;
Book #2 "Trusting God;
Book #3 Overcoming Worry
Mahalo,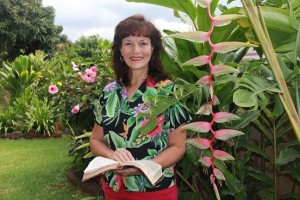 "TIMES OF REFRESHING" Garden Bible Study in Hawaii
Please contact me via my Facebook for more information: