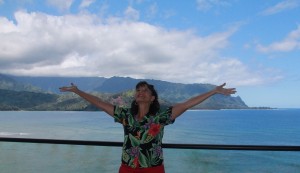 CHOOSE TO REJOICE
Aloha!
"Ultimately, contentment is more a shift in attitude than a change in circumstances."
Galatians 5:22-23 Joy is a fruit of the Spirit.  Nehemiah 8:10 "The joy of the Lord is our strength."  If you haven't felt the joy of the Lord in an overflowing bubbling over way in a long time, then it's time for you to "REJOICE!"
Rejoice, by definition, means "to be full of joy."
Philippians 4:4 We are instructed to "Rejoice in the Lord always; and again I say, Rejoice!"
Psalm 32:11 "Be glad in the Lord, and rejoice, ye righteous:  and shout for joy, all ye that are upright in heart."
Psalm 118:24 "This is the day the Lord has made; let us rejoice and be glad in it."
It's hard to rejoice when you're worrying.  It's hard to worry when you're rejoicing.  Set your heart on the Lord and choose to be thankful and rejoice.  Don't let tests and trials steal your joy!  Remind yourself of God's faithfulness in your life and rejoice in Him!
Psalm 57:7 "My heart is steadfast, O God, my heart is steadfast!  I will sing and make melody!"
No matter how difficult the situation is you're facing, the Lord wants you to have His perfect peace and overflowing joy in your life.  Paul rejoiced even in suffering.  You can focus on the hardships and how difficult things are, or you can choose to trust God is working on your behalf.
Don't worry about what others think.  Live to bless God! Choose to rejoice in the Lord at all times!  You will find yourself being strengthened and empowered by the Spirit of the Lord.
1 Thessalonians 5:16-18 "Rejoice always, pray without ceasing, in everything give thanks; for this is the will of God in Christ Jesus for you."
"Rejoicing prepares our hearts to look for God-possibilities in every situation anchors us in His unending love, and draws us even deeper into His joy."
Song: 2nd Chapter Of Acts, "Rejoice" https://www.youtube.com/watch?v=bfH7aZ6BIBk
Mahalo,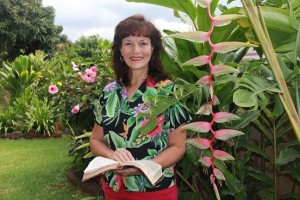 "TIMES OF REFRESHING" Garden Bible Study in Hawaii
Please contact me via my Facebook for more information: