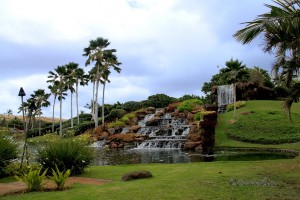 A TIME TO HEAL
Aloha!
Ecclesiastes 3:3 "A TIME TO HEAL"
"God longs to bring healing and restoration in every area of our lives.  We can entrust ourselves to God as our Healer."
We are spirit, soul, and body.  A physical surface wound may heal quickly.  A broken heart or emotional wound may take a very long time to heal.  God cares about minor and major wounds.  Whether you have a scraped knee or have just had open heart surgery, God cares about you!
My Aunt Lora's marriage seemed like a fairy tale at the beginning.  She looked like a beautiful princess with her ivory skin and long dark hair.  Her beautiful voice was so incredible, that as a child I remember it brought tears to my eyes.  She married a brilliant, handsome man.  It looked like they were going to live happily ever after.  Little did they know their lives were about to change.
3 weeks after their marriage, they were in a horrific car accident.  It exploded almost instantly when another car hit them.  Her husband burned his hands and arms dragging my unconscious aunt out of the car.  Having 3'rd degree burns on her face and hands, my aunt suffered through years of horror, suffering, and pain.
Her life did not end there. Doctors told her she would never sing again. They said she would never play the piano again. When her life was at its darkest moment, God still had his hand on her and had a plan for her life.
While in the burn unit, my mom would visit and shared the Holy Spirit with her.  There was a small flicker of hope in all of her living nightmare.  Over months and years of surgeries, God began to heal her in her spirit, soul, and body.
To emphasize the degree of this, she was trained in singing and in theater.  She also trained other opera singers.  It was no easy task to live through this hellacious experience.  God is faithful!  He was with her through the fire.
In spite of what happened and what the Doctors said, to this day, my beautiful Aunt Lora plays the piano and sings to the glory of God.  She has a prophetic ministry and travels the world sharing Jesus in a powerful way!  She and her husband are living testimonies!  http://www.celebrationministries.com/
God gives hope to the hopeless.  He heals the broken hearted.  He's with us through every storm we will ever face.  God is alive and is very real.  He wants us to know Him as our Healer.
If you don't know Jesus personally, as your Savior, please accept Him and make Him Lord of your life today. Acts 4:12 "Salvation is found in no one else, for there is no other name under heaven given to mankind by which we must be saved."
If you haven't received the Baptism of the Holy Spirit, ask God to fill you today. Acts 2:4 "All of them were filled with the Holy Spirit and began to speak in other tongues as the Spirit enabled them."
If you need healing in any part of your life, ask God to heal you today.  1 Peter 2:24 "Who his own self bore our sins in his own body on the tree, that we, being dead to sins, should live unto righteousness:  by whose stripes ye were healed."
Song: Jeremy Camp – "Healing Hand of God" https://www.youtube.com/watch?v=7psceANMWgw
Mahalo,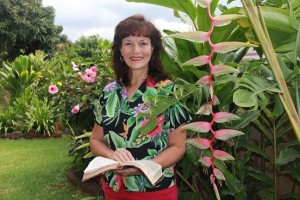 "TIMES OF REFRESHING" Garden Bible Study in Hawaii
Please contact me via my Facebook for more information: