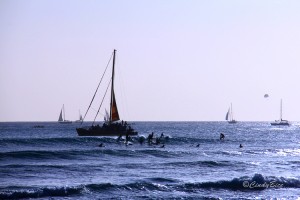 A TIME TO TRANSITION
Aloha!
Ecclesiastes 3:2 "A time to plant, and a time to pluck what is planted."
"Whether you're a fan of change or one who tries to resist it at all costs, everyone inevitably faces seasons of transition in life."
Some people love change with the excitement that comes with it!  Change can stress others out who prefer a regular routine.  How do you respond to change?
If you're a mom, you know that you have to go through TRANSITION in having a baby.  It's uncomfortable, but when the baby is born, you know it was well worth it!
There is a time for planting and uprooting.  We may be in a time of stability where we're planted in a community and have a church home where we can be a part of what God is doing right where we are.  We also may be in a time of uprooting where we're being transplanted and moving to another place and are going through all the changes that come with transition: new church, new job, new community.  God is with us at all times and Jesus is closer than a brother. Proverbs 18:24  F.R.O.G.  Fully Rely On God at all times!
My husband is a cutting edge type person and also a point man in life and ministry. He thrives amidst change and is continually looking forward to what's next.  Whether living on the mainland or here in Hawaii, I'm a happy home body and I dislike change.  I continually commit whatever I face to the Lord and trust God in every area. We both love the Lord and desire all God wants to do in and through us in all our lives.  Because of our commitment to each other and to the Lord, we are able to trust God and walk through life's very uncomfortable transitions together.
God is in control!  Committing your way to the Lord means you are giving God control.  In the good times and the bad, we need to trust God!
Genesis 47:1-12 Joseph was sold by his jealous brothers into slavery.  He was lied about by Potiphar's wife and spent years in prison.  Joseph faced unfair challenges and went through many trying transitions.  God was with Joseph the whole time!  Joseph interpreted the King's dreams and ended up saving his repentant family when famine came.  He was also appointed as Pharaoh's right-hand man!
"Change isn't easy for most people.  But rest assured that whenever you face a time of transition, God is with you.  He longs to see you flourish and to bring you to a more fruitful life in Him."
Song: "Jesus, Take the Wheel" Carrie Underwood https://www.youtube.com/watch?v=lydBPm2KRaU
Times of Refreshing Blog:  georgewblack.com
Mahalo,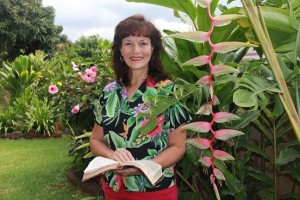 "TIMES OF REFRESHING" Garden Bible Study in Hawaii
Please contact me via my Facebook for more information: