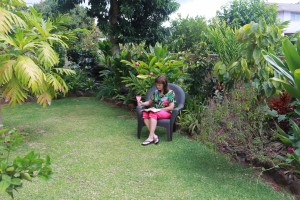 GOD CALLS US TO KNOW AND LOVE HIM
Aloha!
The first four chapters were about Hearing God's Voice.  The second four wereabout the ways God Speaks.  The last four chapters are on the Wonder of God's voice.  Threaded throughout the book is God desires a close relationship with us. 
What do you do when you hit a road-block in your life and it seems like there's no answer in sight?  There are different seasons in our lives and the winter seasoncan be quit bleak at times.  We may feel like the heavens are brass.
Mark Batterson pastors a congregation in D.C. came to such a road block in his life.  Needing a place for his growing congregation to meet posed many challenges for him.  He was greatly discouraged and needed breakthrough.  Batterson took 40 days to seek God.  He read a new Bible through cover to cover and prayed. He went from God seeming very distant to where God spoke to himthrough the scriptures.  Through this time, he realized that God doesn't want us to do things for Him, but wants us to thankfully receive what He's already done for us.  We can in turn be like a mirror and reflect that love to others.  He was unable to purchase a building, but with the Lord's help, came up with the idea to use theaters to meet in.  Today many churches also do this. Batterson observes that God doesn't call us to be religious where we focus on doing things for God.We as Christians receive what Jesus has done and respond by reflecting His love to others.  God desires a close relationship with each of us.
TAKE TIME FOR GOD!  Just a few moments every day can make life-changingdifferences for each of us!  JESUS wants to be our FIRST LOVE.  Step away from everything that's distracting and pulling at you and spend quality time praying and reading your Bible. SEEK GOD, you will be so thankful you did!  Scriptures:  Titus 3:5, 2 Corinthians 4:7-12, Matthew 6:33, Revelation 2:4
If you have to miss a lesson, you can find it here on this blog.
Mahalo,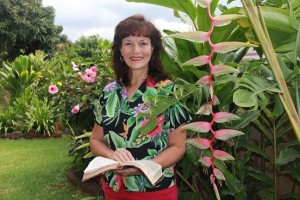 "TIMES OF REFRESHING" Garden Bible Study in Hawaii
Please contact me via my Facebook for more information: