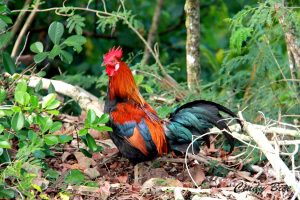 HUMBLE YOURSELF!
by Cindy Bice
Aloha!
If there was ever a time we needed the Lord, it's now! 
Now is the time to humble ourselves before God. 
It's time to humble ourselves, pray, and seek God's face and turn from our wicked ways.
How do you humble yourself? 
It's something you choose to do.  It shows in your attitude and actions. God gives us a free will and it's up to us to acknowledge Jesus is Lord of our lives.  When we do that, we are putting Him on the throne of our hearts and we live our lives to please Him.  Our attitude needs to be, "Not my will be done, but Thy will be done." When you humble yourself, you are preferring the Lord over your own desires.  You are putting Him first.  You are letting God be God.
My husband and I were in the process of building and buying our first home.  We were both so excited! One day I felt like something was wrong and so my husband and I prayed and read our Bibles seeking answers.  The Lord gave us our answer and told us not to buy the house.  We humbled ourselves by choosing what God told us over our own desire in buying the house.  Months later we discovered the whole neighborhood had dropped drastically in prices because the water was bad. If we had insisted on having our way in what we wanted, we would have been in a big mess, but by humbling ourselves before the Lord and being obedient to His instruction, we were spared. 
1 Peter 5:6,7 (NIV) "Humble yourselves, therefore, under God's mighty hand, that he may lift you up in due time. Cast all your anxiety on him because he cares for you."
James4:6 (ESV) "But he gives more grace.  Therefore it says, "God opposes the proud, but gives grace to the humble."
Matthew 23:12 (ESV) "Whoever exalts himself will be humbled, and whoever humbles himself will be exalted."
2 Chronicles 7:14 (NKJV) "If My people who are called by My name will humble themselves, and pray and seek My face, and turn from their wicked ways, then I will hear from heaven, and will forgive their sin and heal their land."
Isaiah 62:6 (NKJV) "I have set watchmen on your walls, O Jerusalem; They shall never hold their peace day or night.  You who make mention of the Lord, do not keep silent,"
Matthew 6:33 (NKJV) "But seek first the kingdom of God and His righteousness, and all these things shall be added to you."
PICTURE: Kauai Rooster
SONG: If my people, Jimmy Owens https://www.youtube.com/watch?v=MPY-CrPtdKw
Mahalo,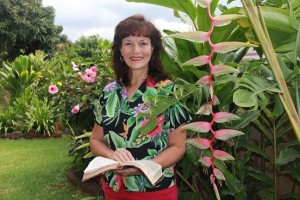 "TIMES OF REFRESHING" Garden Bible Study in Hawaii
Please contact me via my Facebook for more information: