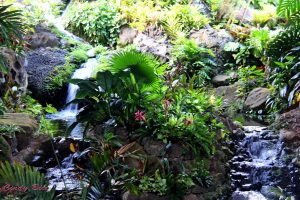 CHOOSE JESUS FIRST
by Cindy Bice
Aloha!
God is not an afterthought.  Choose Jesus first before everything else!
Life can be very full and busy.  Before you know it, the day has ended and you still haven't taken time for Jesus. Jesus needs to be the anchor to our souls and our firm foundation that we build our lives on.  Without Him in our daily lives and on the throne of our hearts, we are setting ourselves up for failure.
I used to have a hamster and he had a wheel he would run on in his cage.  He would run and the wheel would turn, but he never got anywhere.  Do you ever feel exasperated and frustrated like you aren't getting anywhere? Break the insanity cycle and make a change!  Put Jesus first before any and everything else! 
You may not feel like you have time to include a moment of prayer or a brief Bible devotion, but without these how can you hear God and find direction for your life? 
There are many distractions in our lives that can get us off track from what we need to be doing.  Take time to step back and look at your life.  You may need to make some changes. Remember to put Jesus as your first priority.  Ask yourself the importance of each item and prioritize accordingly.  You may be able to let go of some things or just trim off the time they are taking.  For example, you may need to take 30 minutes from watching tv to allow time to pray and read your Bible and have a few family moments too!
Choose Jesus first. You'll be glad you did!  He's our peace, He's the joy of our Salvation.  He gives us strength when we are weak.  He fills our hearts and lives with hope.  He is our firm foundation! He is with us always!  
Acts 17:28 (NIV) "For in him we live and move and have our being."
John 14:6 (NIV) Jesus answered, "I am the way and the truth and the life.  No one comes to the Father except through me."
Psalm 119:30 (KJV) "The entrance of thy words giveth light; it giveth understanding unto the simple."
PICTURE: Waterfall in Dukes Restaurant in Kauai
SONG: Desert Song, Natalie Grant https://www.youtube.com/watch?v=CuNCtsm6YvA
Mahalo,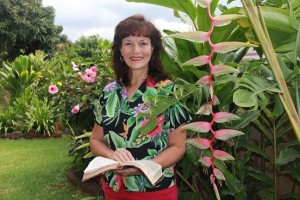 "TIMES OF REFRESHING" Garden Bible Study in Hawaii
Please contact me via my Facebook for more information: