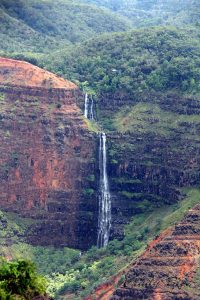 WHERE ARE YOU LORD?
by Cindy Bice
Aloha!
I was seeking the Lord with what the next message would be and found myself asking, "Where are you Lord?"
I've been working on some big projects and it seems the whole time I was working, I was constantly getting ideas, thoughts, and songs for the weekly Devotional.  What to share seemed endless.
Yet, now I find myself faced with silence.
What do you do when you can't see or hear the Lord?
You seek Him with all your heart. You knock and keep on knocking.  Sometimes you just need to be still and know that He's God and remind yourself that He is faithful and true.
I sought the Lord, waited, and listened.
If we're used to hearing Him one way, it doesn't mean He's going to talk to us that way all the time.  We need to be flexible in our listening.  God can't be put in a box.
Stay tuned in!  Stay connected!  God is there all the time. God wants us to trust Him even when we can't hear or see Him.  We walk by faith and we know He's with us!
I remember when one of my children was a baby and was crying so hard his eyes were squeezed shut even though I was holding him.  It wasn't until I gently blew into his face that he caught his breath, opened his eyes, and quit crying.
Sometimes we try so hard to hear or see God, we miss Him altogether.  Don't strive with God.  It's not complicated!  Simply hope in Him.  Know that He's with you and He'll speak to your heart and minister to you in your time of need.
1 Kings 19:11,12 (KJV) "And he said, go forth, and stand upon the mount before the Lord. And, behold, the Lord passed by, and a great and strong wind rent the mountains, and brake in pieces the rocks before the Lord; but the Lord was not in the wind:  and after the wind an earthquake; but the Lord was not in the earthquake:  And after the earthquake a fire; but the Lord was not in the fire:  and after the fire a still small voice."
Matthew 28:20 (KJV) "Teaching them to observe all things whatsoever I have commanded you:  and, lo, I am with you always, even unto the end of the world. Amen"
Hebrews 11:1 (KJV) "Now faith is the substance of things hoped for, the evidence of things not seen."
PICTURE: Waimea Canyon Waterfall, Kauai
SONG: Good Good Father [Lyrics] – Chris Tomlin https://www.youtube.com/watch?v=-_m5ZWchiZo
Mahalo,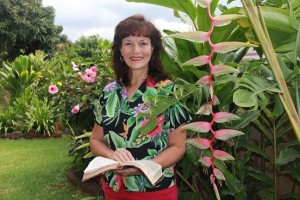 "TIMES OF REFRESHING" Garden Bible Study in Hawaii
Please contact me via my Facebook for more information: