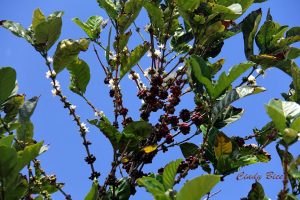 TURBULENCE AHEAD, BUCKLE UP!
by Cindy Bice
Aloha!
Being a Christian does not make you immune to life's challenges, trials, and problems.
We are assured the Lord is with us every step of the way.
When your life's journey becomes rocky, make sure you are secured to Jesus.
In real life, there aren't signs saying Danger falling rocks ahead or sharp turn slow down.
While on a recent trip, it seemed there were not one or two, but continual bumps in the road and at times it felt like the rug was getting pulled out from under me.
I wondered, "What's going on?"
There are times you rebuke the storms that rage and other times when you hold steady and plow right through. It can be challenging when the stormy waves continue to pound you while you're trying to catch your breath from the last wave!
The good news is we are not alone.  God is with us through every storm!  We need to remind ourselves that His grace is sufficient.  Underneath are His everlasting arms.
Has your life been turbulent?  Buckle up with Jesus!  He only is our rock, our peace our blessed hope through every storm we face.
We want every day to be perfectly wonderful!  When it isn't, we wonder why.  It may be the devil, the fallen world we live in, or you may need to repent. 
We need to trust God in the good times, when everything is wonderful, full of peace and joy as well as in the turbulent times, when times are hard, trying, and we face constant opposition. 
Lift up your eyes and behold the Lord is with you even in the crazy turbulence!
Receive His perfect peace in your heart, soul, and mind no matter how rocky your road is.
Isaiah 43:1-3 (NKJV) "…Fear not, for I have redeemed you; I have called you by your name; You are Mine.  When you pass through the waters, I will be with you; And through the rivers, they shall not overflow you.  When you walk through the fire, you shall not be burned, nor shall the flame scorch you.  For I am the Lord your God…"
Lamentations 3:22,23 (ESV) "The steadfast love of the Lord never ceases; his mercies never come to an end; they are new every morning; great is your faithfulness."
Psalm 139:10 (NIV) "even there your hand will guide me, your right hand will hold me fast."
Isaiah 26:3 (NKJV) "You will keep him in perfect peace, whose mind is stayed on You, because he trusts in You.
PICTURE: Kauai Coffee Beans
SONG: Eye of the Storm – Ryan Stevenson https://www.youtube.com/watch?v=Qlow_JkOpiw
Mahalo,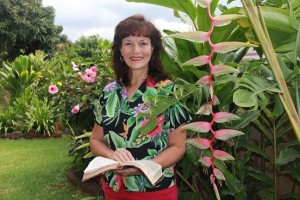 "TIMES OF REFRESHING" Garden Bible Study in Hawaii
Please contact me via my Facebook for more information: