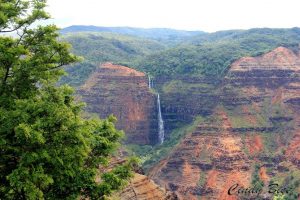 DRY BONES COME ALIVE!
by Cindy Bice
Aloha!
As I look at our once blessed Nation who trusted in God, it now looks like a bunch of dry bones that desperately needs to come alive!
Lauren Daigle sings the song, "Come Alive (Dry Bones)," with the same conviction that I feel to the depths of my soul. She reminds me of how we were on fire for Jesus in the early 70's "Jesus People, days."  
Many are cynical whose hearts have become cold.  Don't become disheartened at the state of our country or discouraged when so much of the world has crept into our churches.
Repentance! Restoration! Revival!
Revival begins with you!  Repent and be restored.  Revival will follow.
Put Jesus back on the throne of your hearts and lives in every area.  Who is Lord of your life?  Who do you serve?  Do you live your life merely going through the motions of religiously going to church because you're supposed to?  Or are you passionately seeking the Lord and following after Him with your whole heart?  We should be so on fire for God that our lives directly affect the church and our community.  It's imperative for us to have a right relationship with the Lord!
I've known the Lord since I was 14 and the passion in my heart for Him burns just as brightly today as it did when I was newly born again and filled with the Holy Spirit. 
To the church I say, "Wake up!"  To the dry bones I say, "Come alive!" 
Ezekiel 37:4 (NIV) "Then he said to me, "Prophesy to these bones and say to them, 'Dry bones, hear the word of the Lord!  This is what the Sovereign Lord says to these bones:  I will make breath enter you, and you will come to life.  I will attach tendons to you and make flesh come upon you and cover you with skin; I will put breath in you, and you will come to life.  Then you will know that I am the Lord."'  Read the whole chapter.
Revelation 3:3 (NIV) "To the angel of the church in Sardis write:  These are the words of him who holds the seven spirits of God and the seven stars.  I know your deeds; you have a reputation of being alive, but you are dead.  Wake up!  Strengthen what remains and is about to die, for I have found your deeds unfinished in the sight of my God.  Remember, therefore, what you have received and heard; hold it fast, and repent.  But if you do not wake up, I will come like a thief, and you will not know at what time I will come to you." Read the whole chapter.
Joshua 24:15 (NIV) "But if serving the Lord seems undesirable to you, then choose for yourselves this day whom you will serve, whether the gods of your ancestors served beyond the Euphrates, or the gods of the Amorites, in whose land you are living.  But as for me and my household, we will serve the Lord."
PICTURE: Waimea Canyon Waterfall, Kauai
SONG: Lauren Daigle- Come Alive (Dry Bones)- Live https://www.youtube.com/watch?v=8jLj8QMkNsI
Mahalo,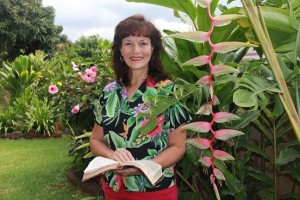 "TIMES OF REFRESHING" Garden Bible Study in Hawaii
Please contact me via my Facebook for more information: