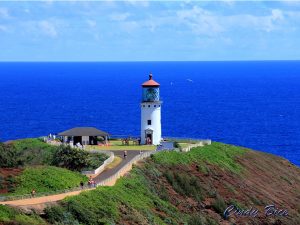 RELATIONSHIP WITH GOD
by Cindy Bice
 Aloha!
Picture the cross.  Our relationship with the Lord (the vertical line) directly affects our relationship with any and everybody else (the horizontal line).
It's a wonderful blessing to know the creator of the universe personally!  From the beginning of time, God desired relationship with us!  With the fall of Adam and Eve, we all are born into sin.  None of us are worthy.  Our best is as filthy rags.
Thankfully, God saw beyond our sinful nature and never gave up on us!  He sent Jesus to make a way for us to be restored and to be in right relationship with Him.  When you receive Jesus as your Lord and Savior, having repented of your sins, the blood of Jesus cleanses you from all unrighteousness and it's at that moment you are reborn.
It's a privilege to be a Christian!  We also must be responsible in our walk with God!  I encourage you to put your hand in the hand of the Lord, your Creator.  You're not alone in this crazy world.  You have a friend in Jesus.  He will never leave or forsake you!  He is with you in the good times and in the bad.
We are created with a void that only Jesus can fill.  When your heart is right with the Lord, and Jesus fills that void, then you will truly be satisfied and content.  No one else can fill or satisfy that empty place in your heart. Only Jesus will satisfy and complete us.
When I was a little girl, my mom would hold my hand when we would cross the street and at other times.  As I grew up, I didn't have to hold her hand, but still enjoyed walking with her and our relationship grew into adulthood.  She was my confidant.
The Lord is the Good Shepherd and would leave the 99 for one lost sheep.  Turn to Jesus now and let Him fill your heart with His perfect peace.  His arms are open wide and He's waiting for you to turn to Him.  Simply repent of your sins and receive His forgiveness.  Welcome to the family!
1 Timothy 6:6 (NIV) "But godliness with contentment is great gain."
John 14:6 (NIV) "Jesus answered, "I am the way and the truth and the life. No one comes to the Father except through me."
Isaiah 64:6 (NLT) "We are all infected and impure with sin.  When we display our righteous deeds, they are nothing but filthy rags.  Like autumn leaves, we wither and fall, and our sins sweep us away like the wind."
Romans 3:25-26 (NIV) "God presented Christ as a sacrifice of atonement, through the shedding of his blood – to be received by faith.  He did this to demonstrate his righteousness, because in his forbearance he had left the sins committed beforehand unpunished-he did it to demonstrate his righteousness at the present time, so as to be just and the one who justifies those who have faith in Jesus."
SONG: Tell your heart to beat again (Lyrics) by: Danny Gokey https://www.youtube.com/watch?v=F77v41jbOYs
PICTURE:  Kilauea Light House on Kauai
Mahalo,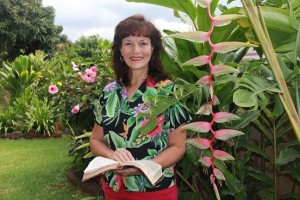 "TIMES OF REFRESHING" Garden Bible Study in Hawaii
Please contact me via my Facebook for more information: