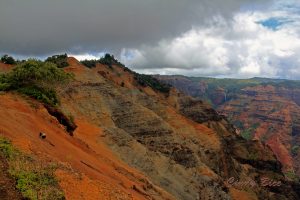 CRY UNCLE
by Cindy Bice
Aloha!
Do you remember, as a child, playing a game called, "Cry Uncle?" When playing the game, an older sibling may have tickled or tortured you until you would feel helpless and the only way for it to stop was to "cry uncle."
Recently, while working on an outdoor paint project, I was so challenged, I thought of naming this Devotion, "Cry Uncle!"
Real life can seem to crush us so much that we want to "Cry Uncle," to make it stop.  Life is not a game and we can't make it stop so what do you do?
Every situation is different.  I'm speaking to those who have prayed and believed God, but the heavens seem like brass and their situations haven't changed.
The one thing that brought me peace when my mom died was that God is sovereign.  Our days are numbered and when it's our time to go, the Lord calls us home.
The Lord is with you.  Although we want to rebuke every storm, sometimes they don't go away. God knows all that you are facing. The Holy Spirit is our comforter. Jesus is our Hope.
Jesus was probably feeling pretty destitute when Peter denied Him, Judas sold him, and He had to bare the cross he was crucified on.
Matthew 6:9-3 (KJV) "After this manner therefore pray ye: Our Father which art in heaven, Hallowed be thy name.  Thy kingdom come, Thy will be done in earth, as it is in heaven.  Give us this day our daily bread.  And forgive us our debts, as we forgive our debtors.  And lead us not into temptation, but deliver us from evil:  For thine is the kingdom, and the power, and the glory, forever.  Amen."
When God doesn't answer the way you want Him to, rather than pull away, draw close to Him.  He cares for you more than you could ever imagine.
SONG: Oceans (where Feet May Fail) – Hillsong United https://www.youtube.com/watch?v=FBJJJkiRukY
PICTURE:  Waimea Canyon, Kauai with rooster and waterfall
Mahalo,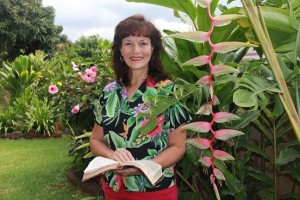 "TIMES OF REFRESHING" Garden Bible Study in Hawaii
Please contact me via my Facebook for more information: