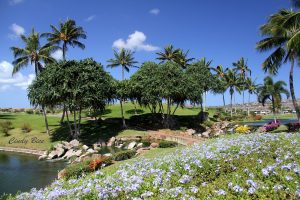 TIME TO GEAR UP!
by Cindy Bice
Aloha!
Our nation is in a downward spiral and needs God's divine intervention!  I implore you to pray.
"Warfare" is the word the Lord spoke to my heart this week.
We are in the middle of spiritual warfare right now. We are fighting principalities and powers by using the word of God and the authority He's given us by the shed blood of Jesus. The devil is the enemy of our souls.
It's time to gear up!  Put on the "whole armor of God!"   You may want to study this scripture this week.  It is full of vital information!  If you don't know what to do, start right here. Read each sentence over and over until you can grasp what is being said before going on to the next.
Ephesians 6:10-18 (NKJV) "Finally, my brethren, be strong in the Lord and in the power of His might.  Put on the whole armor of God, that you may be able to stand against the wiles of the devil.  For we do not wrestle against flesh and blood, but against principalities, against powers, against the rulers of the darkness of this age, against spiritual hosts of wickedness in the heavenly places.  Therefore take up the whole armor of God, that you may be able to withstand in the evil day, and having done all, to stand.  Stand therefore, having girded your waist with truth, having put on the breastplate of righteousness, and having shod your feet with the preparation of the gospel of peace;  above all, taking the shield of faith with which you will be able to quench all fiery darts of the wicked one. And take the helmet of salvation, and the sword of the Spirit, which is the word of God; praying always with all prayer and supplication in the Spirit, being watchful to this end with all perseverance and supplication for all the saints."
Warfare in praise is powerful!  Warfare in prayer can crush the enemy.  Your prayer and praise can make a significant difference!
You don't have to holler and yell.  You simply pray by the Spirit of God.  I also pray the scriptures.
The next time you get upset at the news, media, wrongs done, our countries leaders, and whoever else is upsetting you, pray.  God can touch the hearts and souls of man.
Now is a time to be on our knees interceding for our country and each other.  You can make a difference!  It's time to gear up!
SONG: Break Every Chain by Jesus Culture https://www.youtube.com/watch?v=EtyVdC7E6Wo
PICTURE:  Kapolei Golf Course
Mahalo,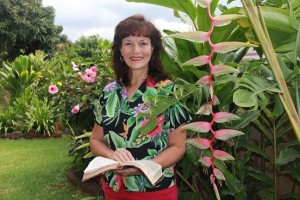 "TIMES OF REFRESHING" Garden Bible Study in Hawaii
Please contact me via my Facebook for more information: