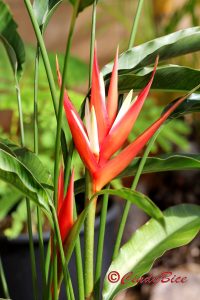 GRACE WHEN STRESSED
by Cindy Bice
Aloha!
Stress is a killer.  Don't let it take you down.
Ways to combat stress:  exercise, diet, prayer, and praise.
I'm aware of many who are in the middle of battles in their lives.  I don't have a Band-Aid-fix or a quick word of encouragement saying everything's going to be OK.
What I do have is Jesus and the inspiration He gives me to share with you.
I'm under a time schedule of completing a renovation.  There are different stresses I'm facing.  One is time and another is the weather.  Even when it shows it's supposed to be sunny, it has rained.  It's a good thing I love to paint because even using a great primer, I still have to paint at least 2 coats.
When you're in the middle of a huge undertaking, you can't quit. What do I do?  I pray and praise God and do what I can when I can.  Then I go from there to the next thing.
Life is like that.  When you are thrown a curve ball, you don't lay your bat down and quit the game.  You hit the ball and eventually you will make it to first base, second, third, and finally home.
Someone once told me I was a spiritual Firestarter in people's lives.  She also said that I need to guard my heart from discouragement and disappointment.  Because I was to encourage others, that's where I would get hit.  She was right.  It's in my heart and quite a natural thing the Lord has blessed me with to encourage others to motivate and to inspire.
If you've been knocked down or you are hurt and wounded in your life, lift your eyes up to the Lord and see Jesus and His hand of mercy.  Turn to him in prayer.  Hope in Him.  Whatever God has placed in your hand, do it with all your might as if you're doing it to the Lord.  Guard your heart.  Forgive your oppressors.  Leave them in the Lord's hands.
What other people say about you does not define who you are.  See yourself the way God sees you:  perfect, whole, and complete, entirely lacking nothing.  Do what God has called you to do.  Be who God has created you to be.  Hold your head up; shoulders back, and with one step in front of another follow the Lord with all your might.  Be courageous!
Stir up the gift God has placed in your heart.  Rekindle the fire that once burned brightly.  Stir the embers of your heart once again.  Let the fire burn off the chains that are holding you hostage to depression, defeat, and disappointment.
Today, all you may be able to do is pray, "Help!"  Start there.  God hears the cry of your heart.  He doesn't Band-Aid fix anything.  He works from the inside out.
As you turn to the Lord, hope in Him and His hand of mercy in your life.  Let Him fill your heart with joy and peace.
I am a grandmother.  I have a mother's heart as well as a grandmother's heart.  My heart goes out to many and I wish I could scoop up all the hurting people and give them a hug and let them know the Lord loves them.  I pray God comforts you with the Holy Spirit and His word.
2 Corinthians 12:9 (NIV) "But he said to me, "My grace is sufficient for you, for my power is made perfect in weakness." Therefore I will boast all the more gladly about my weaknesses, so that Christ's power may rest on me."
God's amazing grace abounds to you today.  Receive His abundant and miraculous grace in your life.
Mahalo,
Cindy
SONG: Your Grace Still Amazes Me by Phillips Craig and Dean https://www.youtube.com/watch?v=fXVUYC_ykwE
PICTURE:  Christmas Heleconia from my garden
Mahalo,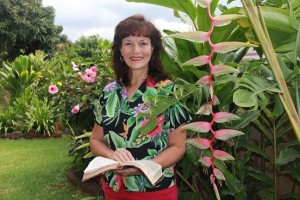 "TIMES OF REFRESHING" Garden Bible Study in Hawaii
Please contact me via my Facebook for more information: