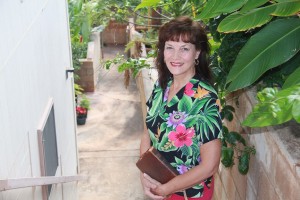 GOD CALLS US TO FAITH
"Faith is taking the first step even when you don't see the whole staircase."
Dr. Martin Luther King Jr.
The story goes that a young man, following in his father's footsteps as alumberjack, wanted to cut down more trees than the other men.  He set his sights and figured he could work harder each day and progressively cut down more trees each day.  The opposite occurred.  Each day he cut less trees no matter what he did or how hard he tried.  He tried holding the ax differently, chopped differently, etc.
After several weeks passed, he was frustrated and weary so he asked a burly seasoned lumberjack what he was doing wrong.  The lumberjack observed that he had calluses on his hands, muscles, and was very strong.   He figured the young greenhorn was giving it his all and then asked him when he last sharpened his ax. 
We may be following God with great passion and desire to do everything we think He wants us to do and yet find ourselves spinning our wheels and actuallyfrustrating the grace of God. Galatians 2:20, 21 We can sharpen our spiritual axes by remembering the promises of God. 
We may feel discouraged, but God's Word is full of promises that sharpen us as we follow Jesus.  GOD IS CALLING US TO FAITH.  Get this, GOD IS CALLING US TO BELIEVE IN HIM AND ALL HE CAN DO THROUGH US!  Remember Zechariah 4:6 "Not by might, not by power, but by my spirit says the Lord." Philippians 4:13 "I can do all things through Christ who strengthens me."  There is an acronym F.R.O.G.  It stands for Fully Rely On God! 
We have a race to run, a good fight of faith to win, and a life to live.  The next time you find yourself frustrated and getting nowhere, stop and examine what's missing.  Let's Fully Rely On God and walk this Christian walk by the Faith of the Son of God who loves us more than we could ever imagine! 
If you have to miss a lesson, you can find it here on this blog.
Mahalo,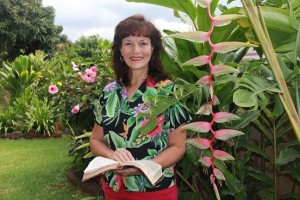 "TIMES OF REFRESHING" Garden Bible Study in Hawaii
Please contact me via my Facebook for more information: