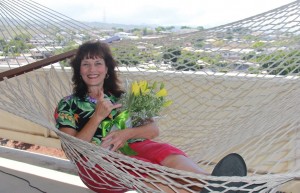 GOD CALLS US TO WAIT
After reading the title of the final chapter of our book, I said, "Can't we just skip this one Lord?"  Of course the answer was, "No."
"God often doesn't answer us in the way or within the time frame that we would like.  This is a normal part of the spiritual journey, but we should take heart.  If we remain faithful, we will have a story of God's goodness in our lives that we would not have any other way."
 Patience is necessary and vital in the Christian walk.  It's a fruit that we choose to let grow in our lives.  When you plant a seed, it takes time and care for it to grow.  I have a beautiful garden, but it didn't get that way over night. 
We live in an "Instant," society.  With a touch of the fingers you have foodcooked in seconds, messages can be sent world-wide, or access to unlimited information!
James 1:4 (NKJV) "But let patience have its perfect work, that you may be perfect and complete, lacking nothing."
As we wait on God, we are placing our HOPE and TRUST in HIM and HIS FAITHFULNESS! 
We need to remember God is faithful and His timing is perfect.  When God calls us to wait, we must wait. 
If you have to miss a lesson, you can find it here on this blog.
Mahalo,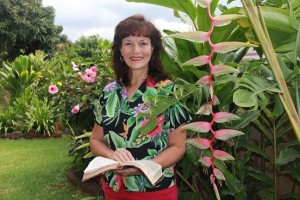 "TIMES OF REFRESHING" Garden Bible Study in Hawaii
Please contact me via my Facebook for more information: