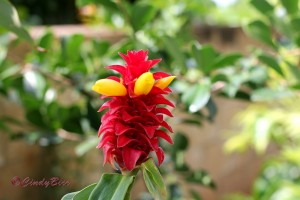 YOU ARE STRONG
by Cindy Bice
Aloha!
We grow strong when we trust God through life's storms! 
Some days we have to encourage ourselves in the Lord.  It's easy to praise God when everything is going well.  It can be quite challenging to praise God when life's trials hit you below the belt.
David encouraged himself in the Lord.  I encourage you to lift up your eyes and see beyond the storms and black clouds that seem to hide God's face.  Know that God hasn't left you.  He's with you through all the tough places. 
A song came to mind as I was preparing for today's Devotion, "Hard Times." It was one of the first songs I learned to play and sing.  It's come to mind throughout my Christian walk as a Happy reminder to keep my eyes on the Lord even when I can't see Him.  Also, to remember that, "Hard Times make you strong!"
It's going to rain, but there's no need to fret because you know the sun is shining right behind the clouds and soon the rain will end and then you'll see the sun again.  The hard times you face can make you stronger if you let them.  Exercise your spiritual muscles and press through or rather praise God through the storms. 
1 Peter 4:12-13 (NKJV) "Beloved, do not think it strange concerning the fiery trial which is to try you, as though some strange thing happened to you; but rejoice to the extent that you partake of Christ's sufferings, that when His glory is revealed, you may also be glad with exceeding joy."
You can see many rainbows in Hawaii.  It may be dark and rainy on one part of the island and just beyond there's a beautiful rainbow.  The tropical flowers and fruit trees are productive and lush because of the rain.  Let the Lord strengthen you through all your trials. 
Be encouraged!  God isn't finished with you yet!  The next time you are tempted to be discouraged, be encouraged!  Jesus is going through the hard places with you!  You will be stronger in the end.
SONG: "Hard Times," Jamie Owens Collins, https://www.youtube.com/watch?v=osWDu2JFF_g
PICTURE:  Waxy Red Hibiscus in my garden
Mahalo,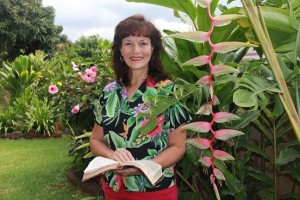 "TIMES OF REFRESHING" Garden Bible Study in Hawaii
Please contact me via my Facebook for more information: