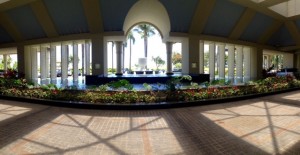 DAVID DANCES WITH WILD ABANDON
Aloha!
"The great thing, and the only thing, is to adore and praise God."  Thomas Merton
David knew and loved God with all his heart.  Even at his lowest moments, David would bless God with every fiber of his being. Psalms 103:1 "Bless the Lord, O my soul, and all that is within me, bless his holy name." Psalms is full of songs of worship and praise to our great and mighty God! When reading and singing the Psalms, like David, I find myself passionately worshiping God! 
David danced with wild abandon when the Ark of the Covenant was brought into Jerusalem.  He didn't care what others thought.  His wife even despised him in her heart.  It was reason enough to celebrate having God's presence in the City! 
God desires us to worship Him in Spirit and in truth with our whole hearts.  He created us for His pleasure.  We are fearfully and wonderfully made.  When our focus is God, and we worship Him with our whole lives, we will find ourselves in His presence!
 Encourage yourself in the Lord reading Psalms!  Know who God is!  Praise and glorify Him with your whole heart in wild abandon!Don't be overcome by fear and anxiety.  Let the praises of God rise up within you!  Dance! Sing!  Shout! 
 Psalms 46:1 "God is our refuge and God is our strength, a very present help in trouble."
 Psalms 34:1-4 "I will bless the Lord at all times:  His praise shall continually be in my mouth. My soul shall make her boast in the Lord:  the humble shall see and be glad.  O magnify the Lord with me, and let us exalt His name together.  I sought the Lord and He heard me, and delivered me from all my fears."
Psalms 43:5 "Why art thou cast down, O my soul?  And why art thou disquieted within me? Hope thou in God:  for I shall yet praise Him, who is the health of my countenance, and my God."
Psalms 113:3-5 "From the rising of the sun unto the going down of the same the Lord's name is to be praised.  The Lord is high above all nations, and his glory above the heavens.  Who is like unto the Lord our God, who dwelleth on high."
"When we choose to worship rather than worry, all our anxiety and concerns melt away in the presence of God. Worship is always the better choice."
Mahalo,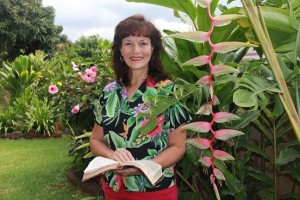 "TIMES OF REFRESHING" Garden Bible Study in Hawaii
Please contact me via my Facebook for more information: