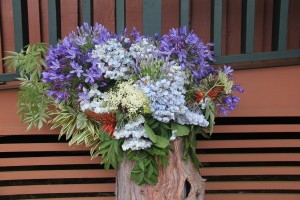 DETERMINE TO TRUST
Aloha!
"The decisive (or what I call the second) conversion from mistrust to trust – a conversion that must be renewed daily – is the moment of sovereign deliverance from the warehouse of worry."  Brennan Manning
The story goes, there was a man who chose one day of the week to do all of his worrying.  All the rest of the week he wouldn't allow anything to cause him to worry.  When he would feel anxious or concerned about different things, he would write down the worry and put it in a box.  After doing this for a period of time, he realized that when his "Worry" day came around, most things were settled.
Worry doesn't help any situation you face.  "Rather than put our faith in God, worry asks us to place our faith in the uncertainty and to trust in what might go wrong."  When we worry, we lose the confidence and assurance that we once had.
 Choose not to worry!  Choose to trust God and live a life of faith. It's by faith that we cast our cares on the Lord and trust Him completely.  We start conquering worry with PRAYER.  Turn to the Lord and pray giving Him all your worries and trust Him with everything.
Hebrews 11:1 "Faith is the substance of things hoped for, the evidence of things not seen."
Like the man who took one day a week to worry, you can write down your worries and put them in a box or write them in a journal.  Faith, causes you to look to the Lord and see Him bigger than the problems.  Our perspective is, we serve a great and mighty God!
PRAY then PRAISE.  By doing so, you bless the Lord and will soon find that you are encouraged.  God inhabits our praises.  There's nothing sweeter than the presence of the Lord.  You may feel like you're in the middle of a storm, but remember that the Lord is with you.  Turn to Him in faith trusting Him implicitly with everything.  You can ask God for His protection, provision, and for His presence.
Choose to live a life of FAITH and not fear.  Say yes to faith and no to fear.  A visual is you open the door to faith and close the door to fear.
Years ago, my husband was on a work trip so I brought our young children to the country.  We had a wonderful farm-house and enjoyed going there.  We arrived late at night so it was very dark.  After entering the house, we heard coyotes howling (sounds like a woman's scary scream) and fear filled the house.  Everybody wanted to sleep with me.  After telling them, "Everyone's sleeping in their own bed," we prayed.  I made up a little tune to 2 Timothy 1:7 "God has not given me the spirit of fear, but of power, love, and a sound mind."  We went through the house turning on all the lights and praying that scripture in each room.  By the time we went through the whole house, you could feel the peace of God.  No fear!
When you read the Heroes of faith in Hebrews 11:1-11, you realize they had faith amidst great trials.  They kept their faith in God.  You can too!  Draw close to God today and determine to trust Him.
Psalm 147:11 "The Lord delights in those who fear him, who put their hope in his unfailing love."
Song:  Aaron Shust, "My Hope is in You!"
https://search.yahoo.com/search;_ylt=A0SO8woTbxNW1F4A8U1XNyoA;_ylc=X1MDMjc2NjY3OQRfcgMyBGZyA2hwLWRkYy1iZARncHJpZAMxa2g0VWF6VVQ1V2dVRUlEM
Mahalo,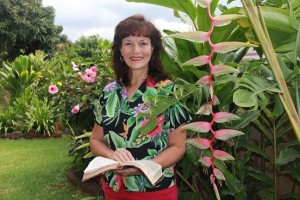 "TIMES OF REFRESHING" Garden Bible Study in Hawaii
Please contact me via my Facebook for more information: