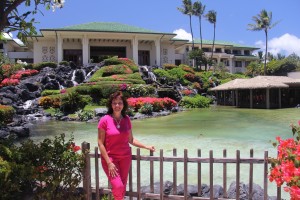 GOD MADE YOU
Aloha!
"Do not be afraid to be different from other people.  The path I have called you to travel is exquisitely right for you.  The more closely you follow My leading, the more fully I can develop your gifts."  Sarah Young
God, the Creator of the universe, made you.  Psalm 139:14 "I will praise You, for I am fearfully and wonderfully made; Marvelous are Your works, And that my soul knows very well."  My desire is for you to see yourself the way God sees you which is complete and whole.
Colossians 2:10 "and you are complete in Him, who is the head of all principality and power."
God loved us so much that He sent His only Son to die for us so that we can spend eternity with Him!
Is your self-talk positive or negative?  When positive, we encourage ourselves and are filled with hope as we pray.  When negative, we are filled with worry and begin to feel very insecure.
Gregory L. Jantz, the founder of the Center for Counseling and Health Resources, noted "many of the worries and anxieties that fill our thought life reveal hidden assumptions about ourselves and our relationship with God."  The four he sees most often:  "I am not worthy, I am not able, I am not enough, and I am alone."
Look at the Scriptural truths:
Worthy:  Luke 12:24 "God even takes care to provide for birds; we are far more valuable to Him than birds."
Able:  Philippians 4:13 "We can do all things through Christ, who gives us strength."
Enough:  Romans 8:37 "We are more than conquerors through Him who loves us."
Alone:  Matthew 28:20 "Christ is with us always."
"God's Word challenges all of our false assumptions and exposes us to the truth that we are wholly His.  We can walk in the confidence and security of knowing God as the ultimate appraiser, the source of our strength and sufficiency, and the One who will never leave us or forsake us."
Ephesians 3:20 "Now unto Him who is able to do exceedingly abundantly above all that we ask or think, according to the power that works in us."
 SONG:  "Who Am I" Casting Crowns https://www.youtube.com/watch?v=mBcqria2wmg
Mahalo,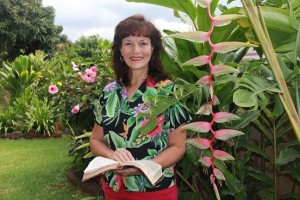 "TIMES OF REFRESHING" Garden Bible Study in Hawaii
Please contact me via my Facebook for more information: