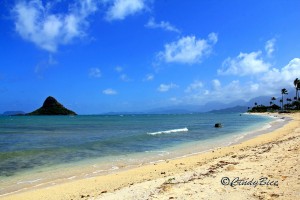 A TIME TO TRUST
Aloha!
Ecclesiastes 3:8 "A time of war, and a time of peace."
We can have the PEACE OF GOD right in the middle of our chaotic world! Trust God completely!
We live in perilous and uncertain times.  Our lives are fraught with conflict.  There are challenges on every side. Watching the news can be depressing. Does being a Christian mean you are exempt?  No.
Peace doesn't mean the absence of trouble. It's a knowing assurance, deep down in your heart, that God is in control.  It cannot be fabricated and isn't mind over matter.  It's a supernatural gift of God.
I've had people tell me I have great faith and have a wonderful philosophy of life. The fact of the matter is it all comes from my personal relationship with Jesus.  I experience life's trials myself and the Lord is with me through them all.  He is my COMPASS when I can't find my way.  He's my ROCK when everything around me is being shaken.  He's my PEACE in every storm.  He promised to never leave or forsake me and I've taken Him at His word. Deuteronomy 31:6 I can testify of His faithfulness.
Picture Jesus standing in front of you holding a gift in his hands.  He gives you the gift.  The gift is PEACE.  It's up to you to accept and receive it.  Let this scripture speak to your heart and receive His perfect PEACE today.  You don't have to live in torment, fear, and turmoil.
John 14:27 "PEACE I leave with you, my PEACE I give you.  I do not give to you as the world gives.  Do not let your hearts be troubled and do not be afraid."
PEACE is not only a GIFT, it is also a FRUIT of the Spirit.  It needs to be cultivated to grow.  If you dwell on fear and accept the turmoil you're facing into your heart, you won't have peace.  TRUST GOD and continually Turn to Him amidst fearful situations; and He will give your heart PEACE.
Isaiah 26:3 "You will keep in perfect PEACE him whose mind is steadfast, because he trusts in you."
John 16:33 "I have told you these things, so that in me you may have PEACE.  In this world you will have trouble.  But take heart!  I have overcome the world."
Philippians 4:6-7 "Do not be anxious about anything, but in everything, by prayer and petition, with thanksgiving, present your requests to God. 7 And the PEACE of God, which transcends all understanding, will guard your hearts and your minds in Christ Jesus."
Romans 15:13 "May the God of hope fill you with all joy and PEACE as you trust in him, so that you may overflow with hope by the power of the Holy Spirit."
When the waves are crashing all around you, don't focus on them.  Set your heart on the Lord and speak to those waves, "Peace be still."  Keep your eyes on the Lord.  Trust God!
God fills us with His perfect peace.  Let His peace rule and reign in your hearts continually.
SONG: "It Is Well" – Kristene DiMarco & Bethel Music – You Make Me Brave https://www.youtube.com/watch?v=YNqo4Un2uZI
(Song Story) It is Well // Kristene DiMarco// You Make Me Brave https://www.youtube.com/watch?v=Opy0stb64G0
Mahalo,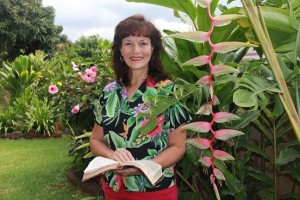 "TIMES OF REFRESHING" Garden Bible Study in Hawaii
Please contact me via my Facebook for more information: