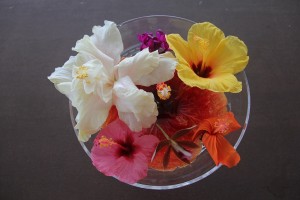 GOD IS IN THE DETAILS
by Cindy B. Bice
Aloha!
"You weren't an accident.  You weren't mass produced.  You aren't an assembly-line product.  You were deliberately planned, specifically gifted, and lovingly positioned on the earth by the Master Craftsman."  Max Lucado
It would be a very dull and boring story if the writer only included a beginning and end.  By painting pictures with words, the writer captures your attention to the detail of the story where you can picture it happening even as you are reading it.
Isaiah 28:10 "For precept must be upon precept, precept upon precept; line upon line, line upon line; here a little, and there a little"
We aren't merely born and then die.  We are living the greatest adventure by being a Christian!
An artist begins with a blank canvas.  They don't sign their name until the painting is completed.  It takes many deliberate brush strokes in creating a masterpiece. God is the Master designer.  He cares about every detail in our lives!  "It's often in the details of life that we see God's beautiful work so clearly displayed."
The trials of everyday life may cause us to grow weary especially when you can't see the light at the end of the tunnel.  "But we can rest assured that even in the midst of the trials and challenges, God is able to work something in and through our lives-including the difficult areas-more beautiful than we ever imagined."
God wants us to trust Him completely with the details of our lives.
Proverbs 3:5,6 "Trust in the Lord with all thine heart;  and lean not unto thine own understanding.  In all thy ways acknowledge him, and he shall direct thy paths." 
"How far does God seem to go in the details of your life?  Where does He seem to stop?"  Be courageous and trust God with the details!
Psalm 37:23 "The steps of a good man are ordered by the Lord, and He delights in his way."
Song:  Natalie Grant "Breathe On Me, I Need Thee Every Hour" https://www.youtube.com/watch?v=Oe3Xxw91sgE
Mahalo,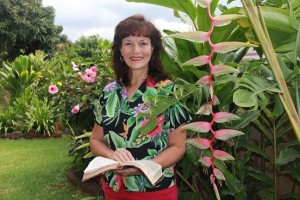 "TIMES OF REFRESHING" Garden Bible Study in Hawaii
Please contact me via my Facebook for more information: