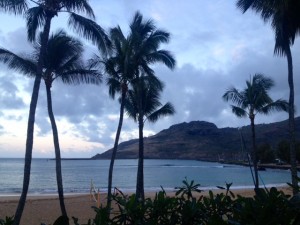 GOD IS OUR PEACE
Aloha!
"When too many worries are blaring in ear-splitting volume, peace is drowned out." Gregory L. Jantz, PhD, founder of the Center for Counseling and Health
Real life is filled with uncertainty and we are sure to face overwhelming situations at some point in our lives.  The important thing to remember is that no matter how tumultuous our lives may be, God is our peace through every storm! When you have the peace of God in your heart and life, you can weather the storms by His grace.  John 14:27 "Peace I leave with you, My peace I give to you; not as the world gives do I give to you.  Let not your heart be troubled, neither let it be afraid."
I lived in a little rural town at one time where it seemed like everybody knew each other. It was much like you'd picture Mayberry. One day I was in the church parking lot and noticed an ambulance coming and realized I knew the person they were stopping for across the street. I quickly went to her and started praying for her even though they'd already placed her on a gurney.  The EMT's stepped back as I prayed and the peace of God was right there as I called on the Lord.  Little did I know she'd had an anxiety attack and God's peace was just what she needed!  Amazingly the paramedics allowed me to continue praying because she'd calmed down as I prayed for her.
God knows right where we are and cares about every detail in our lives. He is a very present help in the time of trouble.  He is our peace. We can choose to let God's perfect peace rule and reign in our hearts and lives.  Jesus gives us His peace!  We can accept the peace of God for ourselves. It's much like receiving a gift.
If we choose to excessively worry, it can wreak havoc on our health.  Rather than allowing that to happen, trust God and allow His peace to fill your whole being.  Storms will come, Jesus spoke to the raging storm, "Peace be still."  Speak to the storms in your life. Sometimes they will be still, and other times, God will give you peace through them.
Isaiah 43:1-3 "Fear not: for I have redeemed thee, I have called thee by thy name; thou art mine. When thou passest through the waters, I will be with thee; and through the rivers, they shall not overflow thee; when thou walkest through the fire, thou shalt not be burned;  neither shall the flame kindle upon thee.  For I am the Lord thy God."
"Though worry may try to take over our mind and emotions, we can remember that God's amazing peace is available to us now, in this moment."
Song
"It is well with my soul"
Mahalo,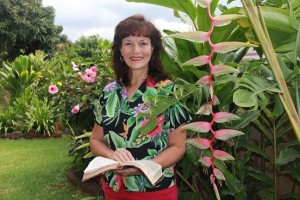 "TIMES OF REFRESHING" Garden Bible Study in Hawaii
Please contact me via my Facebook for more information: