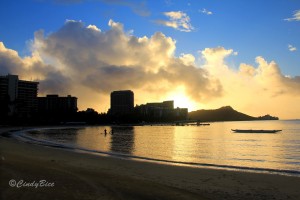 A TIME FOR RESOLUTIONS
Aloha!
Ecclesiastes 3:6, 7 "A time to gain, and a time to lose; a time to keep, and a time to throw away; a time to tear, and a time to sew."
Making and fulfilling new resolutions require CHANGE.  The desired end must be greater than staying where you are right now.  Are you willing to do what it takes to achieve your desired goal?
"Rome wasn't built in a day." John Heywood   Rome was built by laying one brick at a time!
It's easy to make resolutions.  It's hard to see them through to the end.  Change, usually, isn't easy.  It will take effort to obtain your goal.  Have faith and encourage yourself along the way.
If you slip up, "Pick yourself up, dust yourself off, and start all over again!"  Remove, "I can't" from your vocabulary. Don't give up!  Don't quit!
RECOGNIZE you need change.  DECIDE to change.  Devise a PLAN.  Have someone you can be ACCOUNTABLE to and or a support group.  DO IT until it's done!
What are your resolutions this year?  What are you doing about them? "Begin it now." Goethe
A marathon is won by those who have prepared for it and actually begin it!  A mountain is climbed by taking one step at a time.  A Degree is earned by attending one class at a time.
A common resolution is to lose weight.  I have both lost and gained.  Where I have found success in losing and keeping it off is having a set goal; desiring the end weight more than I want to eat the delicious, high, calorie food; and having an accountability partner.
Keep a JOURNAL in whatever change you are desiring to make. Write down your goals and daily accomplishments.  You can refer back to it when you need to.  You'll see what to do differently and can also encourage yourself with what is working!
Our encouraging confidence and hope through all change is through our Blessed Savior, Jesus Christ.
Philippians 4:13 "I can do all things through Christ who strengthens me."
Joshua 1:3-9 "Be strong and very courageous.  Do not be afraid; do not be discouraged, for the Lord your God will be with you wherever you go."
Song:  Jesus Culture "Break Every Chain" https://www.youtube.com/watch?v=EtyVdC7E6Wo
Mahalo,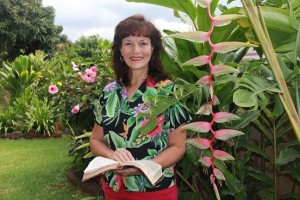 "TIMES OF REFRESHING" Garden Bible Study in Hawaii
Please contact me via my Facebook for more information: