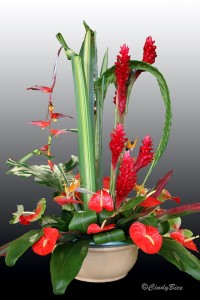 A TIME TO REMAIN FAITHFUL
Aloha!
Ecclesiastes 3:4 "A time to weep, and a time to laugh; A time to mourn, and a time to dance."
"Often when we face the challenging seasons in life we may forget that God is right there with us.  He promises to fill us with His grace, courage, strength, compassion, and love along the way.  As we journey toward becoming more and more like Christ, we find that our prayers become more powerful, our rest more rejuvenating, and our faith more rewarding."
It seems like David was either having a mountain top experience praising God with his whole heart or he was in the valley of despair. The common thread I found in his life was no matter what, he continually turned to God.  He encouraged himself in the Lord.
We choose to bless God and with David we can say, "I will bless the Lord at all times:  his praise shall continually be in my mouth." Psalm 34:1
You are not alone!  Even when facing death, you can be comforted in knowing God is with you! Psalms 23:4 "Yea, though I walk through the valley of the shadow of death, I will fear no evil:  for thou art with me; thy rod and thy staff they comfort me."
When praise and worship is the last thing you feel like doing, go ahead and praise God!  Even if you have to tell yourself to bless the Lord like David.  Just do it!  Your focus will turn to the almighty God and your perspective will readjust itself in the midst of your praising God.
Psalm 103:1 "Bless the Lord, Oh my soul: and all that is within me, bless His holy name."
Knowing your maker personally is imperative in having hope and courage in the bleakest of life's situations!  Encourage yourself in the Lord and know that He is with you!
Psalm 42:11 "Why, my soul, are you downcast?  Why so disturbed within me?  Put your hope in God, for I will yet praise him, my Savior and my God."
Psalm 62:6 "He alone is my rock and my salvation, my fortress where I will not be shaken."
Whatever Season you may find yourself in, let God arise in your heart and in your life.  If you are facing painful loss, I pray the Lord comforts you with His Holy Spirit and gives you peace. Underneath are His everlasting arms.
Take comfort in knowing God is with you on mountaintops and in the valleys!
SONG: "His eye is on the Sparrow" Eclipse 6 https://www.youtube.com/watch?v=lRhgD0UtpL4
Mahalo,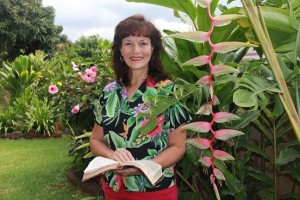 "TIMES OF REFRESHING" Garden Bible Study in Hawaii
Please contact me via my Facebook for more information: