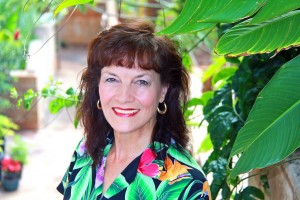 A TIME FOR NEW BEGINNINGS
Aloha!
Ecclesiastes 3:2  "A time to be born."
God loves us too much to leave us where we are.  He never changes, but we do.  First there's new life in Him.  John 3:6, 7 "You must be born again."
Once we have new life in Him, it's too wonderful to keep to ourselves, we need to share it with others.  We live in a lost and dying world who is in need of a living Savior.  Got Jesus?  Pass it on!
You don't have to be a preacher to share your testimony with others.  What have you done "new" lately?  You can share the love of God many different ways!
Doing something new may result from the Lord doing something new inside of us.  It can also happen when a need presents itself.  Our doing something new results from our responding to Him.
Our Outreach Minister provided a wonderful opportunity for our church family where everyone could be a part.  She had a great idea, made a plan, and then did it! We set up tents to provide shade, tables for food, and inflatables for jumping fun for big and little kids, face painting, and many other interactive games.  It took one leader who planned it with a support team, as well as her whole family, that helped pull it off. We had a great day sharing Jesus in a fun way with the community in a beautiful park here in Hawaii.
My husband was unable to attend a mission trip to India where he was to be one of the speakers.  The information he'd planned to share with them was very important in helping them.  Desiring to share this information with them resulted in his writing a book, printing it, and shipping it.
Doing something for the first time is setting ourselves up for stress and anxiety.  Keep trying and don't give up!  Persevere until you succeed.  It's never easy trying something new.  My husband was faced with this situation and challenged to do something he'd never done before which was to write a book.  Through trials, errors and lots of prayers, the outcome was his first book was a success! His book helped India and many other people.
Our church needed a Ladies Bible Teacher.  Whoever would have thought I'd be doing a weekly on-line Bible Study that goes not only to our church ladies, but at the touch of the "send" key, it goes to many across the states as well as to other countries.  I'm humbled and blessed for the opportunity to share Jesus from this platform.
Although I'd never been a ladies Bible Teacher before, I prayerfully did something new and stepped out to meet a need in our church and I have been incredibly blessed!  It takes time and effort.  After finishing one devotion, I begin the next prayerfully seeking God and asking Him what He would have me to share in the email, picture, and song.  My focus is not the study or e-mail, but in sharing encouraging Hope in Jesus!
Step out of your comfort zone and let's be about our Father's business!  Ideas are limitless!  Doing something new isn't easy.  God's grace is sufficient and He is with you.  What desire is God placing in your heart?  What is He doing new in your life?
We're all called to share the Good News.  It's wonderful to have many avenues to do it!
Song: Casting Crowns- "Until The Whole World Hears" https://www.youtube.com/watch?v=o7qi2KlUffs
Mahalo,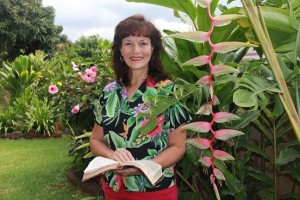 "TIMES OF REFRESHING" Garden Bible Study in Hawaii
Please contact me via my Facebook for more information: