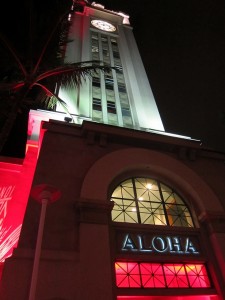 DISCOVERING THE BEAUTIFUL RYTHYMS OF LIFE
Aloha!
"Every season of life provides an opportunity to learn something more about God.  Though we don't always get to choose our season of life, we can always choose to call out to God and worship Him in the midst."
Ecclesiastes 3:1 "To everything there is a season, and a time to every purpose under the heaven:"
When I started reading this chapter, I thought of our ladies who live in Colorado and other states where the changing of the Seasons must be prolific.  You could take a snap shot of the same setting and each Season it would change drastically!
Do you have a favorite Season?  What comes to mind when you think of each Season?  Each Season has a natural purpose and you can apply them to your life as well.
We're funny creatures: when it's cold, we want it to warm up; when it's hot, we want it to cool down!  God's timing is perfect! We want Him to hurry up and get on to the next Season, but you can't rush God!
Whichever season you find yourself in today, draw close to God.  Look at each season as a gift and begin to rejoice in the Lord.  Psalms 118:24 "This is the day the Lord has made I will rejoice and be glad in it." Turn to God and not away from God in your Season.
Shortly after having my first baby I discovered I had a disease which affected my right lung.  I was very sick for the next two years.  Being a worshiper, it was a very challenging time and season in my life.  It was hard to breathe much less sing or talk.  I'd put on worship music and dance holding my baby and other times I'd just raise my hands and praise God from the depths of my soul.  When my organs were starting to shut down, I was told it would be fatal if I didn't have surgery, so out came my right lung.   I remember my Pastor coming to encourage me and I shared Psalms 23 with him.  Even in facing death at a young age, I knew the Lord was with me.  Jesus faced the death of the cross, yet he arose triumphantly and victoriously.  My heart was comforted that in life or in death I'm victorious through Him!  I later sang "We Shall Behold Him," at church and all glory goes to the Lord!
Acts 16 Paul and Silas didn't complain when beaten and locked up.  They praised God and God miraculously delivered them by sending an earthquake to open the prison doors!
Song: "Eternity" by my brother in law and nephew, Andrew and John Eastmond https://www.youtube.com/watch?v=p7mIMb297Is
Mahalo,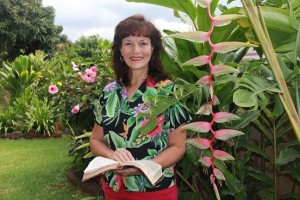 "TIMES OF REFRESHING" Garden Bible Study in Hawaii
Please contact me via my Facebook for more information: