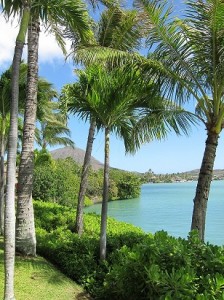 GOD'S PERSONAL TOUCH
"Faith is like radar that sees through the fog the reality of things at a distance that the human eye cannot see."  Corrie Ten Boom
Our hope, strength, and peace come from God.  He personally makes himself real to us especially when we need him most!  Each one of us has our own story to tell.  We can share testimonies of our loving God and his hand in our lives!  The testimonies shared today were heartfelt and inspiring!  God is not superficial, but He is real in every way!
We read a story of J. C. Penney and how he met God in a profound way.  In 1929, he was hospitalized due to being extremely ill.  Penney had given up hope and thought he wouldn't survive the night so he wrote farewell notes to his family expressing his love for them.  He made it through the night and as he was going to the chapel the next morning, he heard the hymn "God Will Take Care of You."  He felt the power of God in a very tangible way!  His hope was restored.
There are times when we all feel overwhelmed and are tempted to give up hope.  It's at those times we discover how close God is and how much He truly cares!God has a way of meeting us right where we are and ministers to us in a very personal way that speaks directly into our situations.  He may use songs, hymns, scriptures, prayers, a sermon, or thoughtful words from a friend.
God has met me at critical times in my life and I'm so very thankful!  Drawclose to God in times of devastation.  Psalms 23:4 He promised to be with us.  The responses we make in those times can directly impact others' lives.  Acts 7-9Just look at Stephen and the profound life changing impact that was made onSaul's life!
If you have to miss a lesson, you can find it here on this blog.
Mahalo,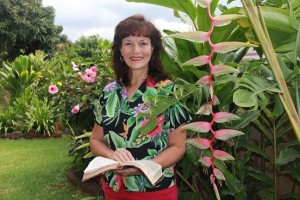 "TIMES OF REFRESHING" Garden Bible Study in Hawaii
Please contact me via my Facebook for more information: