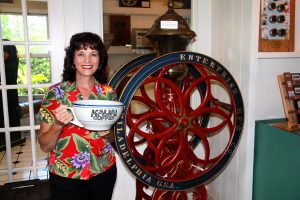 JOY COMES
By Cindy Bice
Aloha!
I'm aware of so many precious people who are hurting from broken hearts, devastation, and loss.   My heart aches for you in your pain and suffering.  You may not be able see it now, but know that eventually joy comes.
Real life is not always wonderful and fun.  It can be devastating and the answers you seek may be tragic and bleak.  What do you do when there's no hope in sight and the hurt and pain won't go away?
Turn to Jesus.  He understands more than you know and He is with you through the storms of life.  It may be more than you can bare right now.  The Lord will help you to put one foot in front of the other as you go through the grief process.  God loves you and is with you every step of the way.
If you find yourself in the eye of the storm that's raging in your life today, hold fast to the anchor of your soul, Jesus Christ.  He knows every tear you've cried and is close to those who are brokenhearted.  Let the Lord comfort you with the Holy Spirit.
Tomorrow will come and it will be a new day.  God's never ending mercy and grace are right there waiting to see you through another day.
Eventually, you will feel the joy of the Lord in your heart.  His joy will be your strength.  Yes, you will grieve the loss of your loved ones.  You will miss them because they were a part of you.
Know that joy comes even in the midst of your pain.
How do you live through such pain and suffering?  One day at a time. One step at a time. Allow yourself time to grieve.  Draw near to the Lord.  Eventually, "Joy Comes."
Good Grief: 50th Anniversary Edition by Granger E. Westberg  https://www.amazon.com/Good-Grief-Anniversary-Granger-Westberg/dp/0800697812
Psalm 30:5 (NKJV) "For His anger is but for a moment, His favor is for life; Weeping may endure for a night, But joy comes in the morning."
Psalm 56:8 (NKJV) "You number my wanderings; put my tears into Your bottle; are they not in Your book?"
Psalm 34:18 (NIV) "The Lord is close to the brokenhearted and saves those who are crushed in spirit."
Isaiah 53:3 (NLT) "He was despised and rejected—a man of sorrows, acquainted with deepest grief. We turned our backs on him and looked the other way. He was despised, and we did not care."
Psalm 139:10 (NKJV) "Even there Your hand shall lead me, and Your right hand shall hold me."
PICTURE: Kauai Coffee Plantation
SONG: Ryan Stevenson – Eye of the Storm (Feat. GabeReal) https://www.youtube.com/watch?v=lYy1f6VjDHU
Mahalo,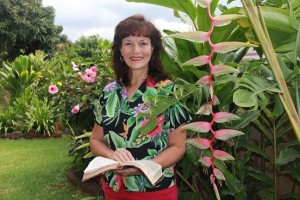 "TIMES OF REFRESHING" Garden Bible Study in Hawaii
Please contact me via my Facebook for more information: